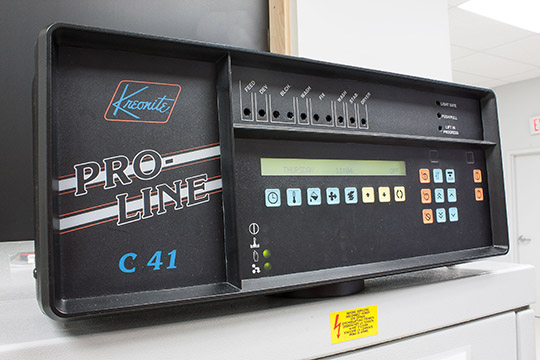 We use Kreonite "dip and dunk" equipment to provide excellent quality C-41  processing. Dip and dunk technology means nothing touches the image area during processing, and our process control ensures consistently accurate color control.
C-41 Processing
color negative film
35mm | 120 | 220 | 4×5 | 5×7 | 8×10
– Push Processing Available
We can also send out your E-6 color slide film and black and white film for processing. Turnaround is usually 24-48 hours on weekdays.
Turnaround Times
In by: 8:30am – Out by: 1:00pm In by: 11:30am – Out by: 4:00pm