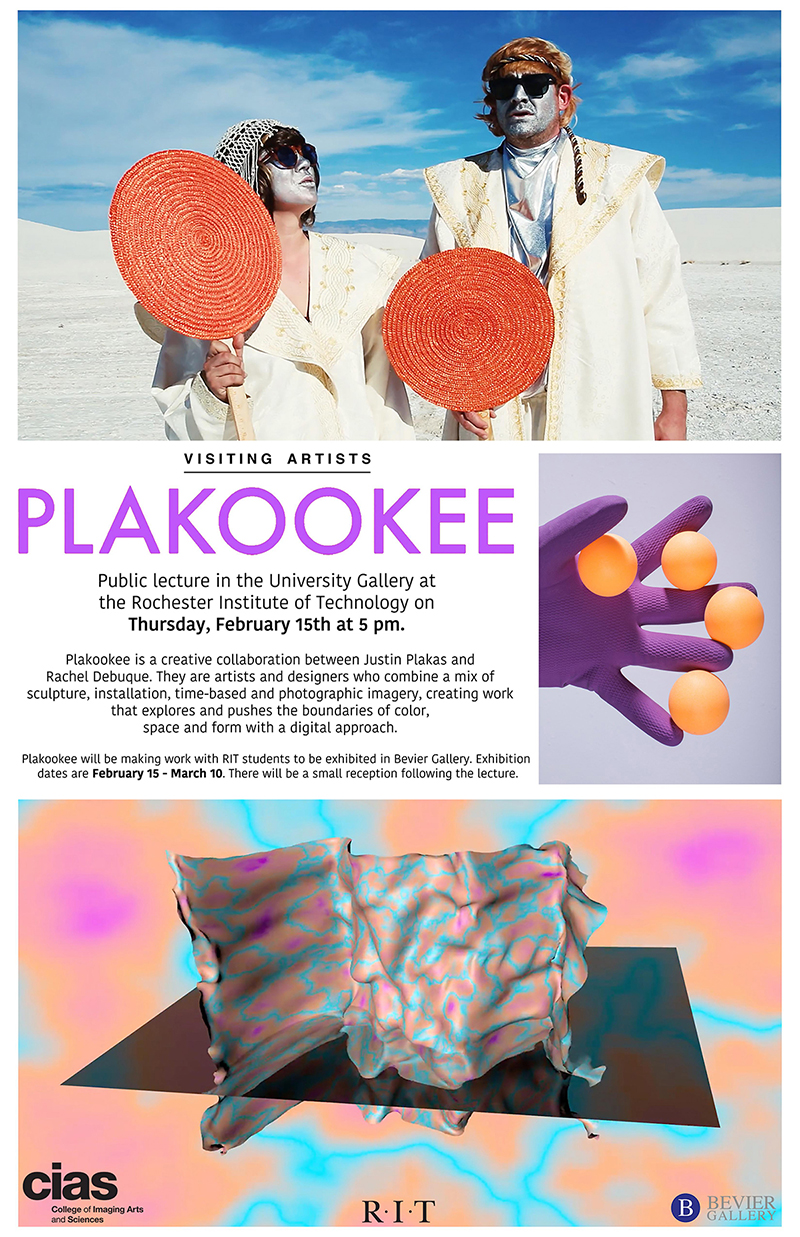 Rochester Institute of Technology's School of Art is set to host Maryland-based artist duo Plakookee from Feb. 12-16.
A creative collaboration between artists and designers Justin Plakas and Rachel Debuque, Plakookee has generated numerous imaginative projects since 2013. During their visit, Plakas and Debuque are scheduled to work with students to make work that will be exhibited in Bevier Gallery, conduct one-on-one critiques with students and deliver a public talk at 5 p.m. Feb. 15 in University Gallery. A small reception for the Bevier Gallery show is slated to take place following the lecture — the work will remain on view until March 10.
Plakookee's work combines a mix of sculpture, installation and time-based and photographic imagery.